My experience at Saoji Vision care was marvellous. The whole team worked dedicatedly towards my treatment which gave wonderful results. My eyes feel really relaxed and fresh after vision therapy. I can concentrate way better. I being an MBBS student, need to put in long hours of studies which will hopefully become easier with vision therapy. The therapy that assumed would be boring turned out a fun-filled one due to the friendly staff. Thank you for this amazing therapy.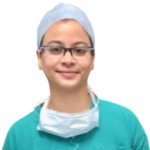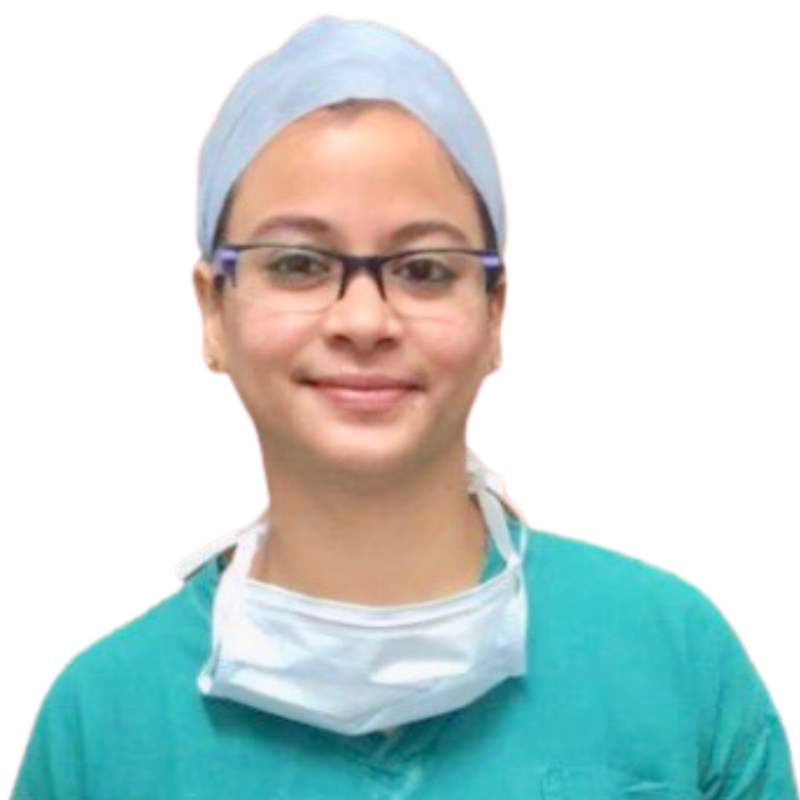 Samruddhi Chaurasia
MBBS student
Great experience, a healthy environment very friendly and understanding doctors. After vision therapy, no more headaches and good improvement in concentration and learning.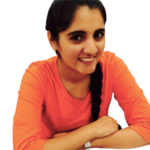 It was a nice experience for my daughter Manya to wear contact lenses. Since so many years she was wearing glasses, when i saw the smile on her face on wearing contact lenses it was a wonderful feeling. She was saying that she could see everything without her glasses! Thank you sir for all the care and support for Manya.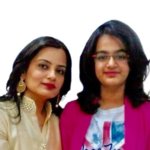 Dr. Jyoti Asrani
Consultant Homeopath
The clinic is an Eye Opener. Never thought that the saying "having good eye sight but poor vision" was not just philosophical but a factual thing. I am very sure this wonderful place with friendly environment and unbiased consultancy will go a long way in helping people to restore their eyesight and vision
Ganesh Kamath
Structural Engineer
A big thanks to Saoji sir Before coming to Sir I was having problem with my eyesight I was not able to see anything and my eyesight number was very high so another doctor suggested to wear rigid lenses but those lenses were not at all comfortable and not fitted well and irritated a lot. But then i visited Saoji sir who did proper checkup of my eyes and he gave me scleral lenses (a special type of large diameter rigid lenses) he worked tirelessly until I was satisfied with the correction and then my vision got better than what was earlier..now with these scleral lenses I am able to see everything clearly and effortlessly.and the lenses are very comfortable.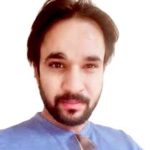 I have been visiting Saoji Vision Care for the past 10 years or more. I have always experienced prompt services. Right from the time of getting appointment to eye test and getting spectacles, every stage is very satisfactory and hassle free. I sincerely appreciate the courteousness of the staff and thorough professionalism practiced at their workplace. It is my one stop place for all my and my family's Eye care needs. My best wishes to all @ Saoji Vision Care.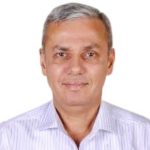 It is with a sense of profound gratitude that I write this testimonial. am a Catholic priest now studying in Switzerland. I suffer from a rather rare disorder known as "Keratoconus'— a progressive disease in which the cornea thins and becomes conical — which results in very poor eyesight. I received a prompt diagnosis and was treated with success 16 years ago when I met Mr. Yeshwant Saoji at his clinic - Saoji Vision Care in Nagpur.Before I met Mr. Saoji, I was on a constant pilgrimage from one specialist to another. I knew I needed help, but no one was able even to diagnose, much less treat, my condition. I was left alone to deal with the complications.Thank God, I was referred to the renowned Saoji Vision Care in 2001. Ever since, Mr. Saoji has been taking care of my eyes. I now enjoy almost perfect vision.A few years later, my younger brother started complaining that his eyesight was deteriorating, too. He had tried all types of spectacles. In a moment of inspiration, I told my brother to come at once to Nagpur to see Mr. Yeshwant. The Doctor found that my brother suffers from the same disorder do, which is a rare coincidence. Now my brother enjoys good eyesight and has no complaints. In addition to his other services, Mr. Saoji has provided us both with the right type of Contact lenses.We wish sincerely to thank the Doctor for his expert care. He has gone out of his way to be of help, and that is truly appreciated. Mr. Saoji's approach to those who visit his clinic is professional, but at the same time sensitive to the human dimension. I wish to praise him particularly for remaining in Nagpur and for rendering his services to those who need a specialist there.May the good Lord bless you, Mr. Saoji, and bless your clinic and your family! May many more people benefit from your help!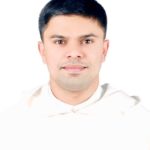 Doctor, what a joy to have you caring for us Dhivres' as our family Optometrist who is knowledgeable and efficient and a amazing human being. Taking this opportunity to sincerely thank you and an appreciation for using your magnificent skills on our eyes...l reiterate once again that you are wonderful Optometrist and a caring Professional. With Regards
Asst. commissioner Revenue deprtment
I was having visual problem with ocular pain as my screen time had increased in this lock down. Saoji Vision Care proved to be the right most place. Thorough examination and meticulous measurement of muscles strength revealed my exact problem. The exercises to strengthen the muscles were very effective. My new progressive glasses were perfectly made to give me new vision. The personal touch and empathy shown by the whole team is worth mentioning! Thanks a lot Sir!!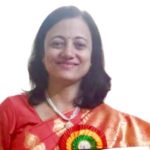 Dr Deepali Shailesh Pangaonkar Joint Director, Central institute of behavioural sciences, Tilak Nagar, Nagpur. MBBS, MSc, PhD, PGDHR
If you are considering making glasses, Dr Yeshwant Saoji's clinic — Saoji Vision Care is the best place around. A well equipped clinic to maintain accuracy and above all an accomplished brain behind it . Dr Saoji is a well trained Optometrist from good Institutes in India. An ultimate place to make glasses in Nagpur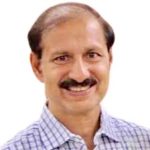 Dr. Sharad Deshmukh
Physician, Ashwini clinic
Mr. Yeshwant Saoji is an Optometrist par excellence! His in depth knowledge and experience is very impressive! I have been his patient since many many years and had an excellent experience not only with Mr Saoji but also the very friendly and cooperative staff and services ! Thanks!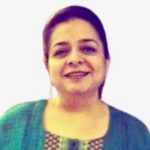 Director - Central India Fertility Centre & Well Women Clinic, IVF consultant , Tilak Nagar, Nagpur
"I am a regular girl working everyday as a physical therapist with a hectic schedule" So now when your are a therapist you need to have a calm approach to patients, and here i am, having severe headaches , cannot operate a laptop for more than 15 minutes, come evenings and i could not bear direct lights in clinics because my head was spinning in matter of few minutes with added difficulty in driving after sunset due to direct lights on my eyes my daily routine was basically Miserable. Coincidentally or by destiny | met Dr. Yeshwant Saoji to whom I mentioned my peculiar problem and in my head i had already diagnosed myself as a person who will be wearing spectacles !!! But he listened patiently, with his years of experience he easily diagnosed my condition with ease and asked me to undergo a special test to check my Binocular vision and then told me everything about vision therapy, like the details of the therapy and usually doctors are always in a hurry but Dr. Saoji gave me his sincere and undivided attention and how i didn't need glasses to cure myself Being a physiotherapist I could relate and understand the logic and science behind the therapy .so then i scheduled and underwent the therapy . The clinic was well equipped with latest devices for vision therapy. Assistant staff were very professional and ensured that the therapy was conducted with personal monitoring and explaining each exercise to give me maximum relief. Vision therapy actually provided me relief from all my problem it was revolutionary i cant justify the magnitude of change it brought to my daily life!!! | wanted to let you all know how much I appreciate all your expertise Your willingness to take time from your very busy schedule to comfort me, explain things to me really made me able to face all of my fears and eased my way through the anxiety of my diagnosis and treatment Thank you Doctor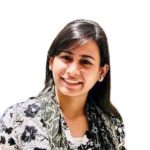 Consultant Physiotherapist
Happy to share that Optometrist Yeshwant Saoji is taking care of our vision since last 15 years. What we like most is that he constantly updates himself and incorporates latest things into his practice.Icing on the cake is his smiling and caring nature. Dr. Laxmi Shrikhande Dr. Anil Shrikhande