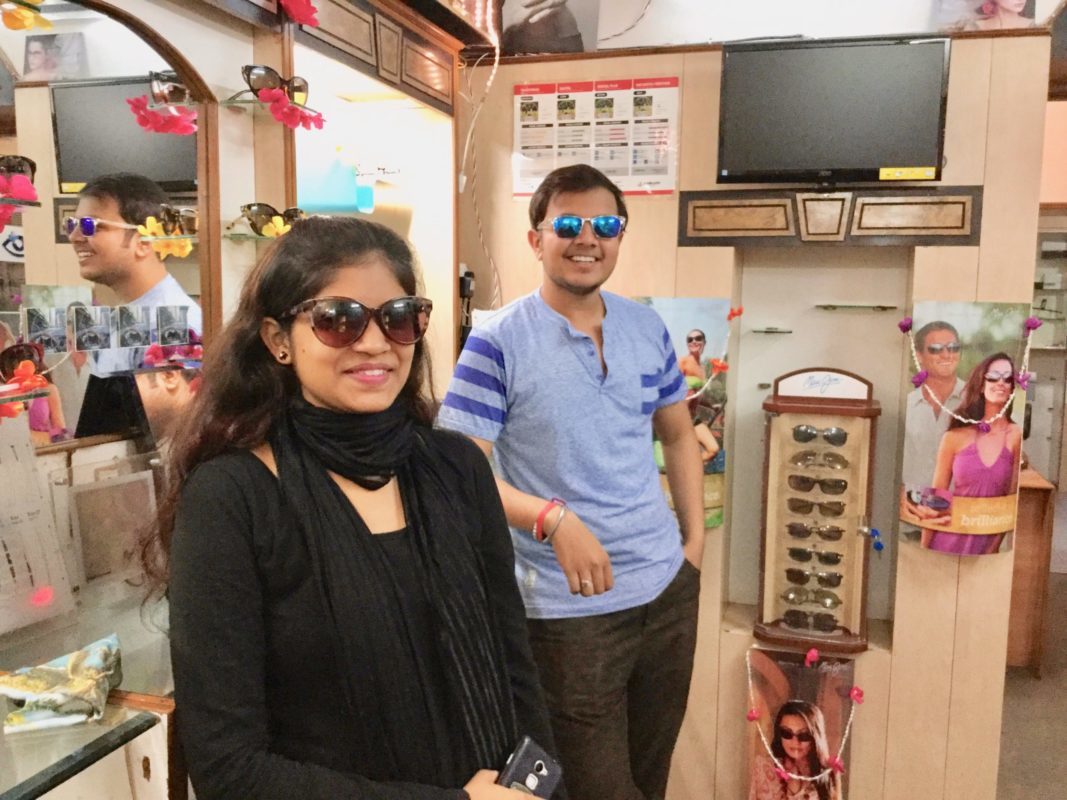 Sunglasses started as a fashion accessory. However with so many advancements and also due to awareness about UV protection, Glare protection, Impact resistant properties, choosing a right sunglasses for your requirement is no longer a simple job.
It would be a safe assumption that most often UV protection is available in all good sunglasses, but upto what nanometers is very important. The range can be from 380 nm to 420 nm. You can check your sunglass at the clinic for the level of UV cut off. UV exposure is required for kids for Myopia control.
Any sunglass having tint and good UV protection will serve the purpose. What is dangerous is a tinted sunglass without UV protection as wearing this sunglass is more damaging than not wearing a sunglass. It is better to buy standard sunglasses.
Enhancements like glare protection can be opted for by selecting polarised sunglass. This helps in keeping the eyes 'cool' while driving on long empty roads, by the sea, or in desert, lot of open areas or in fact anywhere, where you are exposed to reflected light. Reflected light is very high in UV and cause severe inflammation in the eyes.
Material wise an impact resistant or unbreakable material is strongly indicated especially if you wear it for riding a bike or a car. In case of any accidents the eyes are protected if the lens material is strong.
Whatever be the sunglass, it should be antireflection coated especially on the inside. This helps in cutting the reflections on the back side of the sunglass lenses.
Wrap around frames are better indicated for driving on bike or if the sunglasses are specifically prescribed to reduce the dryness in eyes.
Description & Process
Maui Jims are one of the best Sunglasses available. They are made with lenses having very high abbe number for better sharpness of vision, in high impact resistant materials and in 4 types of tints which are indicated for specific requirements.
Few celebrities who wear Maui Jims are — Shri Narendra Modi, Mr. Mahindra Singh Dhoni, Mr. Barrack Obama and Pope.
Is UV protection required for children?
There is no one word answer to whether kids should wear Sunglasses or not. UV rays are damaging and protection is definitely required, however some amount of UV exposure is required to prevent Myopia. There is a component in day light and in UV rays that may be helping the eyes to avoid the requirement of spectacles.
As of now, we believe that the sunglasses should be UV protected and if the child is wearing spectacles then one could be UV protected and another could be without UV protection. So the child gets best of both.
UV protection upto what nm is important, discuss with us

Pay attention to the sunglass lens quality, the thickness, the impact resistance, the abbe number, glare cutting, colour distortion all play an important role.

Standard sunglasses give you most desirable properties already included

Kids need sunglasses

Discuss your requirements for a sunglasses and go by our recommendation, you will be more happy this way
Our Mission
Create awareness about the harmful effects of UV rays and options available to prevent these. To educate people to use branded products as the non branded sunglasses may harm the eyes in more than one way.