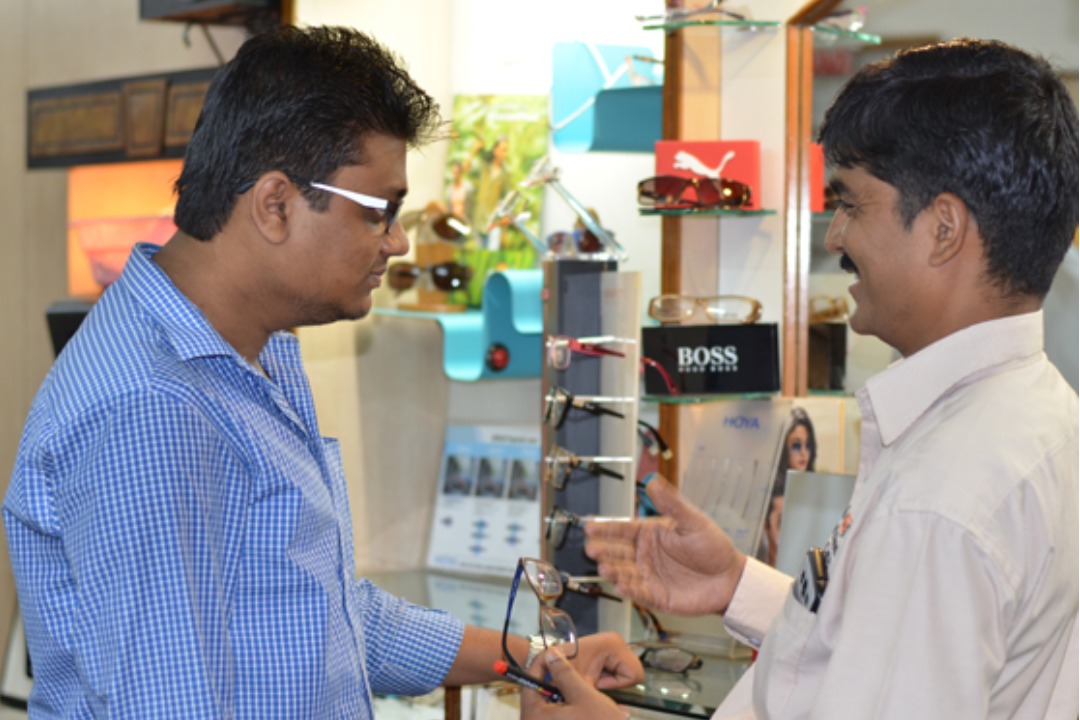 Proper selection of the frame would get you a light spectacle which will not cause marks on nose and would be cosmetically better accepted apart for being comfortable and giving clear vision. The frame size and design would depend on your prescription and the nature of your work.
The spectacle lenses are available in various designs, materials and lens enhancements. The choice has to be made keeping in mind the nature of work, the prescription and the budget.
Coatings on lenses could be Scratch resistant coating, which makes the lenses more scratch resistant. It should always be applied on both surfaces. Anti reflection coating is a must and helps in reducing reflections on the spectacle lenses making the vision more comfortable and increasing the cosmetic value of the glasses as eyes are very clearly visible to the other person.
Many qualities are available in antireflection coatings and the durability depends on the quality.
Oleophobic coating would make the lens smudge free and antistatic coating would repel dust. Our recommendation of the most apt choice for you would be after considering the above points and is backed by top class instruments used in accurate dispensing of spectacles,
Materials can be broadly classified as unbreakable, impact resistant, and regular. One should always opt for unbreakable or at least impact resistant to ensure safety of eyes.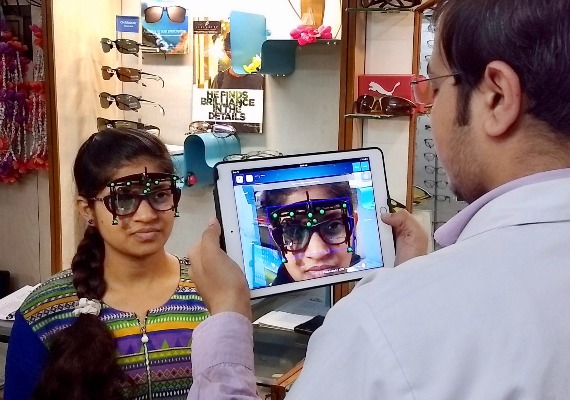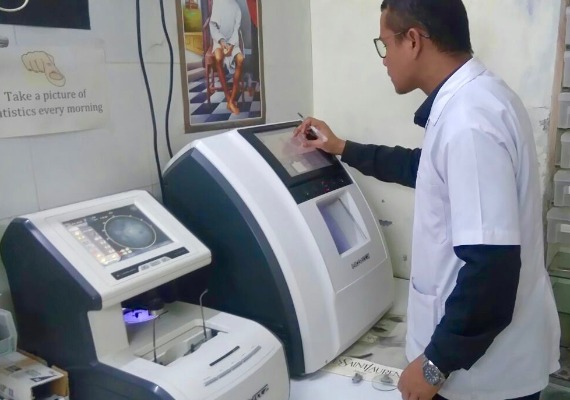 Description & Process
Spectacle dispensing at Saoji Vision Care is a bit different from the regular optical shop. After your eye examination is completed the Optometrist will discuss with you to understand your requirement and also consider other aspects to decide on what lenses you should be wearing in your glasses.
He then would guide the staff to help you select a spectacle frame from the wide range available. If the selected frame is technically perfect then we proceed for the markings, that again are done done automatically using an iPad and sensors mounted on the spectacle frame. These are also verified manually. If the frame is found unsuitable, it is selected again.
Most importantly we fit lenses in the most advanced auto edger that gives precise fitting upto 0.1mm accuracy. Check the video.
Result
Due to the pre fitting calculations and selecting the right refractive index and frame shape we get the thinnest possible lenses in your power. The end result is a glasses that not only enables you to see the clearest vision but also that you would love to flaunt. So if you get compliments on your glasses we wont be surprised.
Scientific spectacle dispensing

Best looking glasses

Different from regular optical shop
Our Mission
To bring about a change in the way spectacles or glasses are dispensed. Sometime they may be more economical than your budget or other time you may have to stretch your budget but at the end you should see clearly and forget that you are wearing glasses.